We are starting a new series here on the blog, featuring some of successes of my amazing NiceOps clients. I'm calling it Perfectly Partnered, because the feedback I consistently get from clients is that I'm a strategic partner in their business success, and that truly is my goal for clients. It's not just a business relationship to me! I'm personally invested in their ongoing success.  
Enough about me – let's learn more about Megan Flatt!
Megan Flatt Consulting: Build Your Business Like a Mother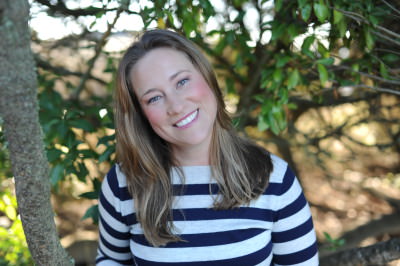 Megan Flatt is a business consultant and time strategist for busy moms who are ready to fulfill their dreams and start their own business. Megan uses a combination of business and time management techniques so her clients can successfully start and grow their business, while staying actively engaged in the lives of their kids and families. Megan is the queen helping entrepreneurs use sticky notes to run their entire business with ease.
Click here to stay in the know on Megan's upcoming summer series to help you plan your business and family schedule this summer!
Megan's Challenge: Taking Her Business to the Next Level
Before working with Amber, Megan would come up with lots of ideas—filling post-it-note after post-it-note— but found herself overwhelmed by all the options.
"I was stuck and really did not know what to implement or how to move forward. I knew I needed help so I could take my ideas and make them happen. Even though this is exactly what I do for my clients, it's too hard sometimes to look objectively at your business," says Megan.
Megan's NiceOps Engagement
Megan's first true engagement with Amber was through her free programs like the Get Efficient Prioritization Workshop & Clone Camp.  After getting a feel for the Amber's style in these programs, Megan joined Freshly Implemented, which launched in the fall of 2013.  Freshly Implemented is an intimate, online mastermind experience.
Getting Fresh with NiceOps
When Amber launched the Freshly Implemented program, Megan knew it was the right solution for her. With accountability, training and one-on-one attention from Amber, Freshly implemented offers a way to up-level her business.
Megan elaborates, "Working with Amber, I made more progress in my business in six months than I had in the 18 months prior. I've set 90-day goals, been held accountable, and adopted a CEO mindset—meaning I'm no longer afraid to delegate parts of my business to a VA and project manager."
Unparalleled Clarity & Success
Megan is now in a second round of the Freshly Implemented mastermind and has seen a tangible impact on her business.  She explains, "I have a whole new level of clarity and I recently ran my largest online group and it was a huge success
"Amber is a mentor with the perfect balance—she's worked in the corporate world, but she also knows how to build a successful online business. Working with Amber is a no-brainer. Plus, the fact that she's a mom is so refreshing because she reiterates all that I believe: That you can have a successful business and still be an active parent in your kids' lives!"
We are so grateful to Megan for sharing and letting us partner with her on her success. What do you personally need right now to move your business forward? Tell us in the comments!
xo