Simply put: We want you to make lots of money and spend as much time possible doing whatever you want when you want. Everything we create is about helping you becoming successful in business without the struggle and constant hustle everyone seems to be bragging about. Our motto: be free, get paid. With ease.
We believe in connection, community, and giving you the tools you need to be successful as fast as possible. We do not believing in recreating the wheel. If we've got something that will help you get ahead, we share it. Our clients rule our world and we love serving in the programs highlighted below.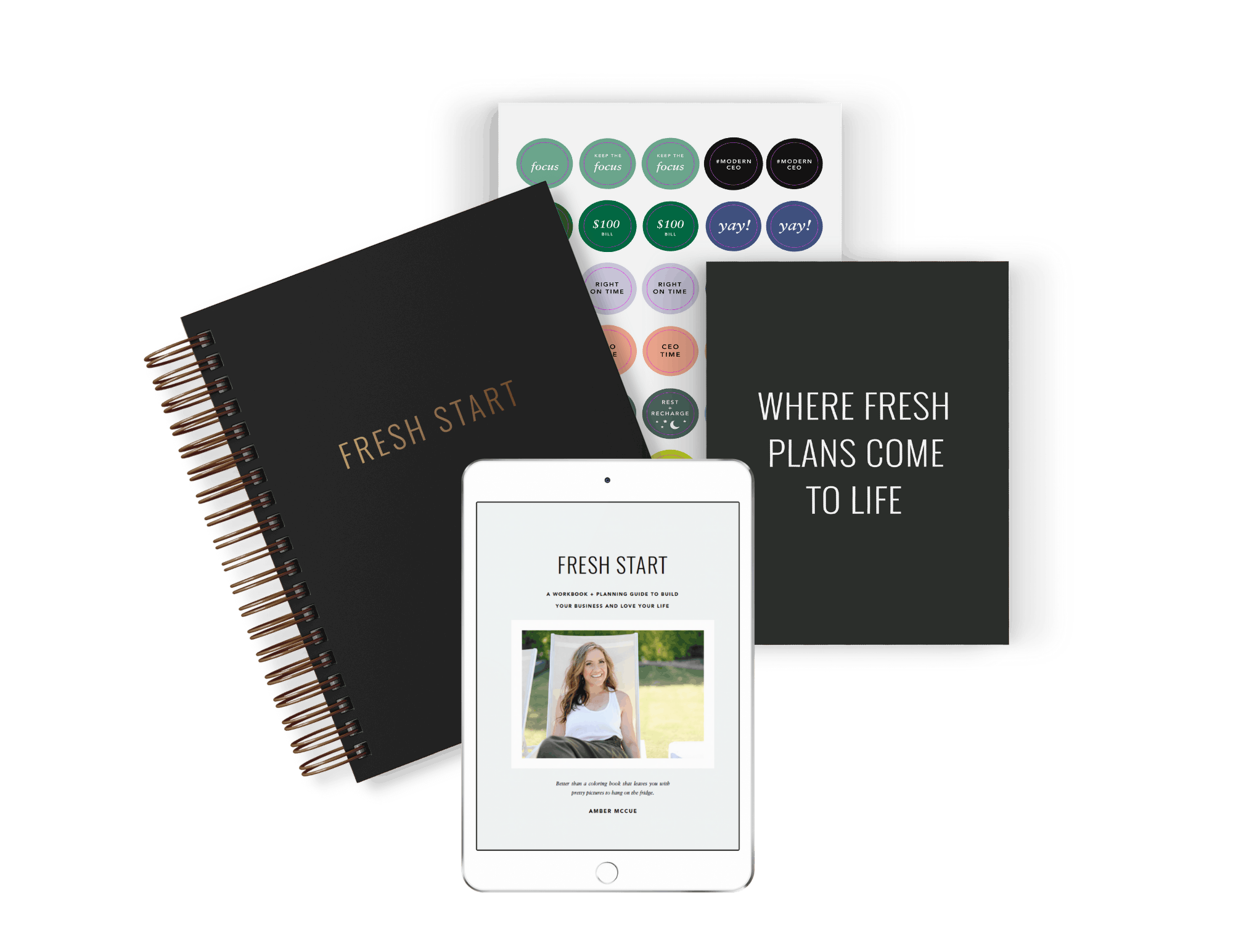 FRESH START
WORKBOOK
The Fresh Start workbook is more than 220 pages of reflecting, planning, and scheming to grow your business and love your life in the year ahead.  It's more than a planner, some say it is more than a course, it definitely better than a coloring book that leaves you with pretty pictures to hang on the fridge. It's a workbook & digital planning guide to grow your business, color your life and love it in the year ahead.   You won't regret diving into this and planning for the most successful year of your life.  No, you don't have to wait until the new year to get your plan on. Get started now at freshstartworkbook.com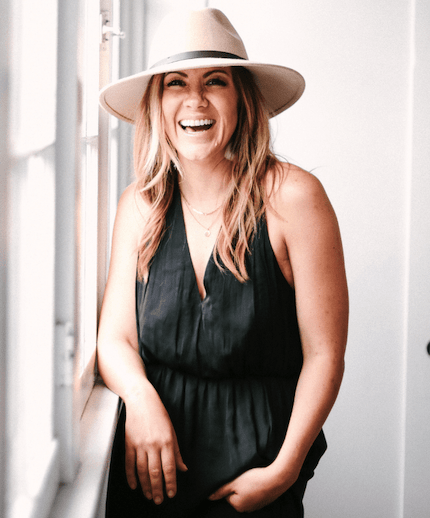 the modern ceo
get on the priority waiting list
The most comprehensive online program to learn and apply what it actually takes to build, grow, and scale a successful business, from knowing your numbers to marketing and leadership to how to take action even when you might feel fear.
The Modern CEO shows you how to build, grow, and scale a profitable business all the way to $1,000,000 (and beyond).
Next enrollment coming soon: Fall 2021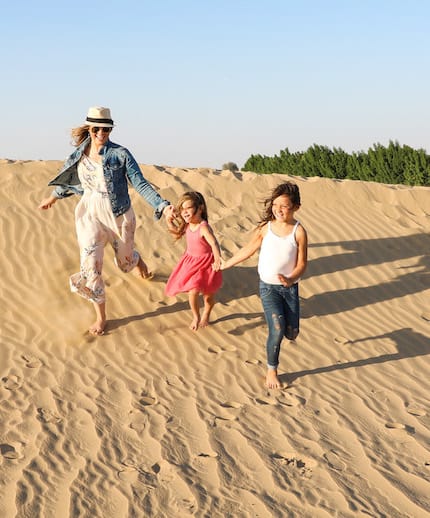 START
You can build your very own business. Even if you are starting from nothing.
The #1 reason people can't get their businesses off the ground is that they don't know where to START. They don't know what their next move is.
Discover your next best move and how to build your profitable dream business from the ground up in START: Build Your Business From Nothing.
In START I share the same 4-step framework I've used to build multiple 6-figure businesses from scratch so you, too can build a business that makes good money without the 24/7 hustle.
Start building your dream business today!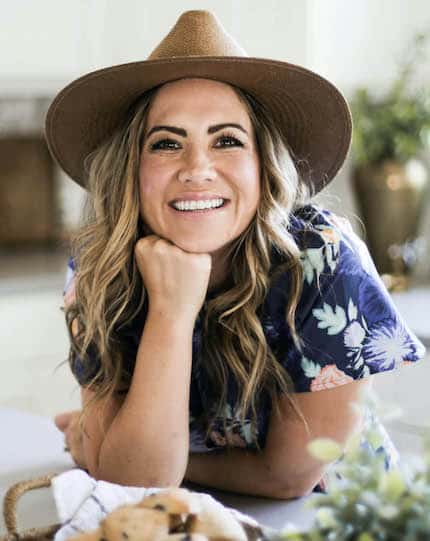 ACCELERATE
Unlimited collaboration to accelerate your results this year
Imagine: unparalleled masterminding + unlimited collaboration, designed to help YOU achieve your wildest business goals.
You'll work directly with me and my team of hyper-talented mentors on every aspect of your business— and you'll have my private number in your contacts list for on-demand consulting and strategy.
This is YOUR year to reach your ultimate potential! I'm ready when you are.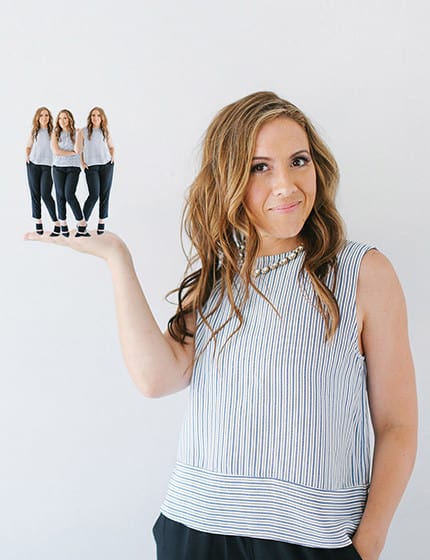 HOW TO
CLONE YOURSELF
The to-do list never gets shorter.  Your days never get longer. You're never actually "done." And sometimes you feel like just throwing in every towel in every room and calling it a day. Or a year. Or a lifetime. You just can't seem to get ahead, no matter what you do. Yes, even when you do that. You're constantly in motion, spinning your wheels, and hoping for the day when this CEO stuff gets easier. (Or at least less taxing.) Except it's been, what now? Months? Years? And yet, you're more buried in work than ever. Sorry to break it to you, but there's no end in site if you keep working this way.  You need to master what most leading entrepreneurs already know–the secret isn't doing more. It's doing less. We'll break it down for you in this 4 week workshop that is available on demand or help you find your clone with Done For You Hiring Services.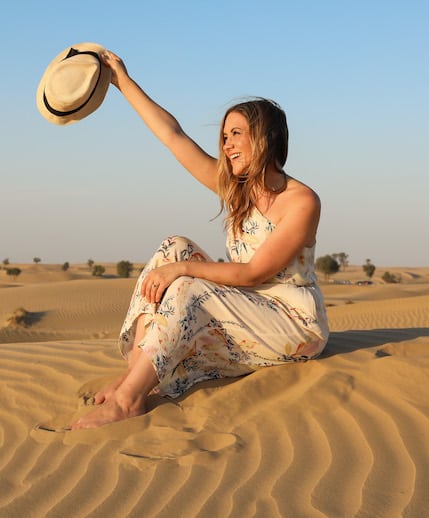 POWER UP MONTHLY
Monthly LIVE workshop training for the #modernceo.
Imagine going into each month knowing EXACTLY what you should be doing to get the results you want in your business.
Imagine hitting your financial goals over and over again so you can spend more time enjoying your business and doing more of what you WANT to do.
The live workshops in Power Up Monthly are engineered to help you focus on what matters in your business so you can get results that feel truly meaningful and push your brand forward.
No more ending each and every month with the SAME GOAL you had the previous month. You'll make progress. You'll start seeing results. You will make an impact. 
In Power Up, we get clear on what matters, we plan and reflect on what matters, we do what matters and we grow. You grow. You grow what matters to you.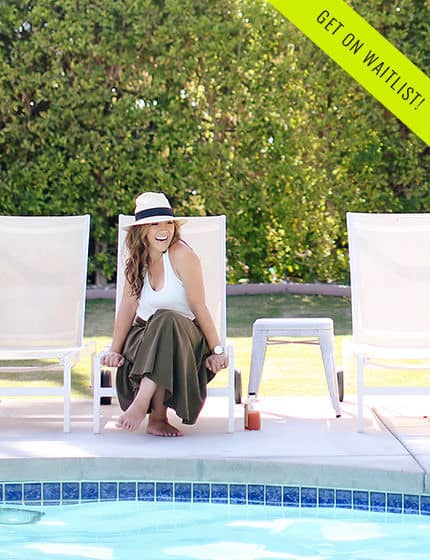 FRESHLY
IMPLEMENTED
Ready to finally get things done in your business? Freshly Implemented is where you want to be. It's the mastermind experience you've been waiting for! High-level training, one-on-one support and constant taking action to build your business instead of endlessly talking about it. Join this exclusive group of entrepreneurs devoted to done.
Freshly Implemented is where we spend the majority of our time.  It's a highly intimate online mastermind experience, combined with high level, live, virtual training, one-on-ones, and constant real-time collaboration. This is for those of you that know what you need to do and what you want to do, and are ready to implement and take it all to the next level. Freshly Implemented is opening for enrollment soon: Get on the waitlist.
AND
THE PARTY DOESN'T STOP
In addition to our client programs, we show up to support all entrepreneurs.
Because we love you!
THE
PLANATHON
The Planathon is our annual planning event for entrepreneurs by entrepreneurs. Did you know businesses that plan outperform those that don't? Join us every fall and get your planning ducks in a row for the year ahead. You don't want to miss this once a year, virtual event. It is quite literally the planning event of the year for entrepreneurs and small business owners.
Want to make six-figures this year? Looking to write your book or launch your first retreat? This is where we lay out the plan for you to do it. You got the dream, it's time to plan. Be there for the only planning event designed especially to help entrepreneurs plan the next big steps in their business journey. Join 20k others in this one-week planning adventure that happens only once a year. 
The next Planathon is scheduled for US Fall 2021.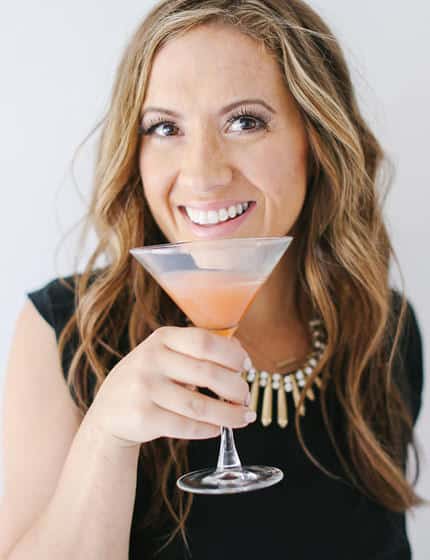 THE RIGHT ON TIME PODCAST
Everything is right on time. Yes, it's time to start following the dream, the calling, the nudge you have to do something different, right now. The world needs different and the world needs more of you.
In this podcast Amber McCue explores the timing of success and growth. It's the Right on Time life. It's a new way of living that will bring you more joy, less overwhelm, and show you how to get everything you want in both business and life.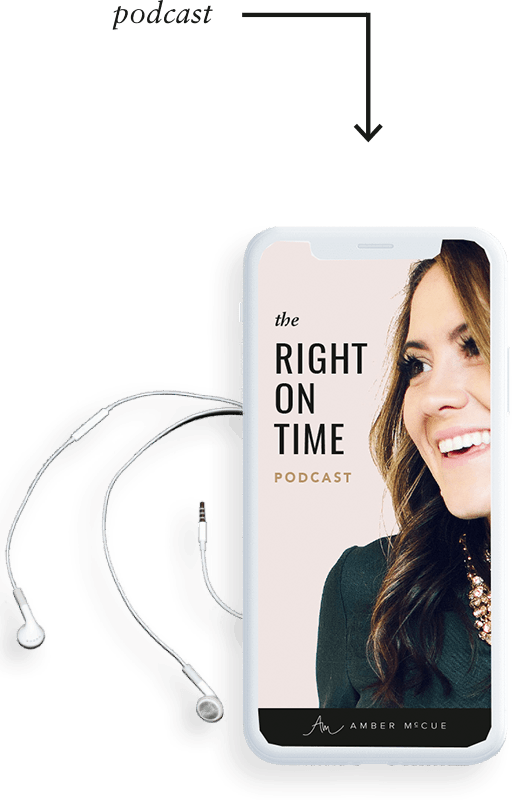 HOW ELSE CAN WE HELP YOU?