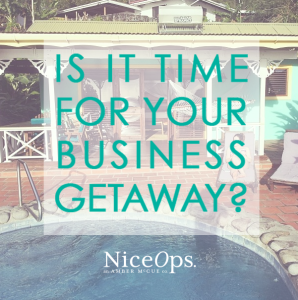 Before last month, my husband and I have NEVER been on a trip alone. We married young, we had a baby – and she was so easy we just took her everywhere, he traveled a lot for work, then I traveled a lot for work, and when we weren't on the road for work we just wanted down time at home (I am a cancer, apparently cancers are homebodies).
That all changed recently. Our three year old is a crazy pants and we have a third baby on the way (due May 4th). Last September I decided we needed a babymoon to get recharged and ready for baby number 3. Not being the type of thing I would usually suggest, my husband jumped at this idea. Yes, book it!
I immediately reached out to my family to see when they could come in to watch the kids.
We marked the calendar.
I got alignment on our location requirements with the man.
We decided our ideal location would include lots of privacy, be tucked away, ideally have a private pool we could spend the whole day in, require us to do a whole lot of nothing while we were there, and include sun.
We set the budget.
I started research on destinations.
Three months later, I still hadn't booked it.
I was paralyzed in decision. I had mostly set the money aside. Family kept asking, is it booked? I just couldn't decide on the location.
December 31st, I grabbed my husband and said there is no way I am going to be able to choose this location on my own. We divided and conquered. He found the perfect place within the hour, I booked the airfare.
Win!
Now, there are some business lessons in that story above (e.g. Plan ahead, work in your zone of genius and call for help when you need it, mark your calendar for when you want something to happen so it becomes real, etc), but the real magic came when we were actually on the babymoon turned bonus businessmoon.
We also agreed before we left how we would engage and treat each other on the trip :: No specific plans except sitting poolside and doing whatever we each choose. Plus one day of potentially no talking even to each other so we could escape everything.
Setting those expectations set the stage for some amazing things to happen because we created white space, where virtually anything could happen.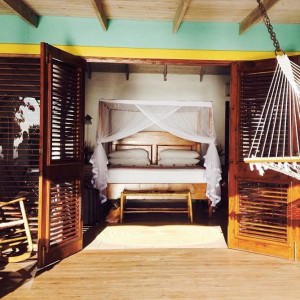 And exactly what I wanted to happen happened on my babymoon turned businessmoon:
1) My husband and I just enjoyed being ourselves and being together. No major fireworks, just a perfect weekend filled with ease and love.
2) He hiked up to a waterfall, went exploring, and left me behind to enjoy silence, time to read (four novels and lots of business magazines), and time to write.
3) In the quiet I brainstormed new business ideas, got further clarity on my next business evolution, and expanded on those ideas in discussion with him over breakfast, lunch, and dinner.
4) I floated in the pool and celebrated how far we had come as a couple and as individuals. We reminisced about the kids and gained further clarity on what we want in the next phase of our lives for each other.
5) I left not wanting to look at email on the plane and it was all I wanted to do on the plane home. Inbox zero before we landed at home. Supercharged.
6) I up leveled my life by treating myself to this and gifting myself with the space to nurture me before baby comes and before my business moves into a new phase. I am ready!
I returned more fired up and ready to make progress than I had in along time.
Ready for a businessmoon?
Feel like you want to get away on a businessmoon to take things to the next level? Here's how to make it happen even if it feels impossible to get away right now:
1) Pick the date
2) Mark it in your calendar
3) Get support from those around you if you need back up – like we did for the kids – or if you need help deciding where to go – like I did with my husband.
4) Set aside the money you don't back out later – read Get Rich Lucky Bitch if you want to dig deeper into bringing in the money to make this happen.
5) Set your intentions and expectations for the trip
6) Return ready to play bigger
Your turn!
Tell me in the comments, do you take time away to supercharge your growth?
Do you already have a businessmoon planned for yourself in 2014?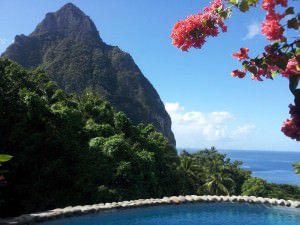 We wanna know all about your plans below!
Don't worry or stress if you can't go to your dream location right now.  Even a little trip to work at a local coffee shop for an evening getaway can get the juices flowing!!
Where's your getaway going to be?
See you in the comments!