Ever feel like there isn't room for your business in a sea full of other same old businesses doing the same old thing as everyone else?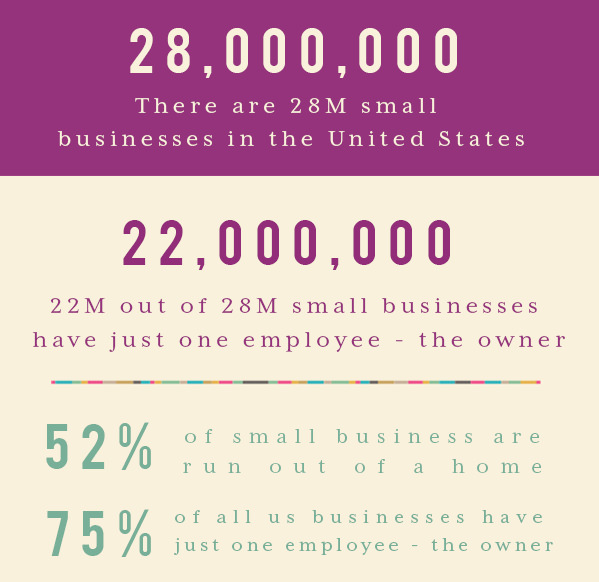 Is there room for your business?
I was hanging out with some fellow business owners and this exact issue came up – Let's call this entrepreneur Becky.
Becky:
Smart, savvy, CEO on the rise
Becky's Target Market:
Mothers who live in her city
Becky's Challenge:
I shared my business plan with a friend and she took it from me.  She is running with it and moving faster than I am.  We live in a small city and now people will think I'm copying her and I'm not sure there is enough to go around.  Should I go forward with my idea?
Ever been there?
You had the idea.
Tucked it in your back pocket.
And someone else beat you to it!?
Gahhhh!!!
That happened to me just last week.  I have an idea for a web show about business.  I have shared it with some people in my close inner circle, tested it a bit, but it is currently tucked in my back pocket and is a part of a mid-term plan.
But BAM last week I found out there's this chick who's doing something similar already!!
What the?!  How did she get my idea?! 
Yeah, you are probably right….  The Valley Girl had her own great idea that she implemented and is running with it.
I highly doubt she was stealing my idea.
Now I have a choice – Do I do the same thing? Or something similar? Will people think I copied?
Is there ROOM for "both" of us?
The good news – I don't have to answer those questions just yet.  I've tucked this one in my back pocket and am focused on other things right now.
Back to Becky. 
Is there enough room in the market for Becky and her "friend"?
I asked Becky what town she lived in.  Googled how many people there were in the city — 600,000.   Google how many women — 300,000. Let's say just a quarter of those 300,000 are mothers — That's 75,000 mothers.
That's a lot of hot mommas!
I tossed these numbers back to Becky.
Her decision? There's plenty to go around.
She only needs to capture less than 00.1% of that market annually to hit her business goals.
Does it stink that her idea was swiped?  For sure!!! But that's a challenge for another post.
Some people are going to resonate with Becky, some with the friend, some with neither.
Not to mention, Becky's got smarts and, since this idea is her baby, she's likely to rock it out if she gets in the game and does business better.
5 Stats About Your Small Business
There are some new stats out about the growing nature of small businesses — Especially small business owners that I find fascinating. There are a lot of us.
I made this infographic to give you the scoop!