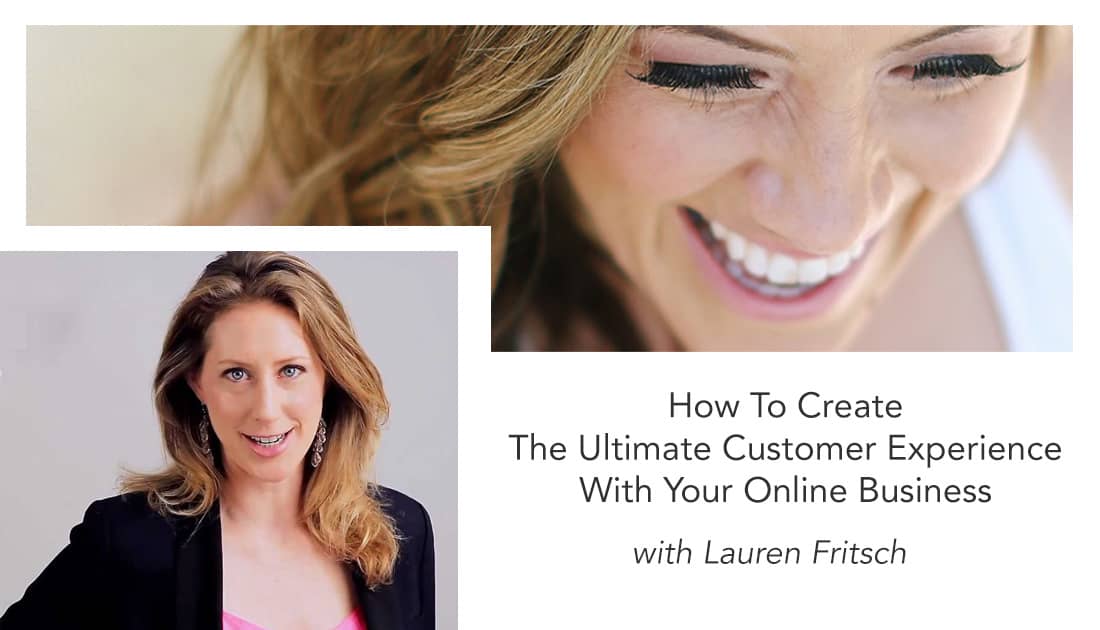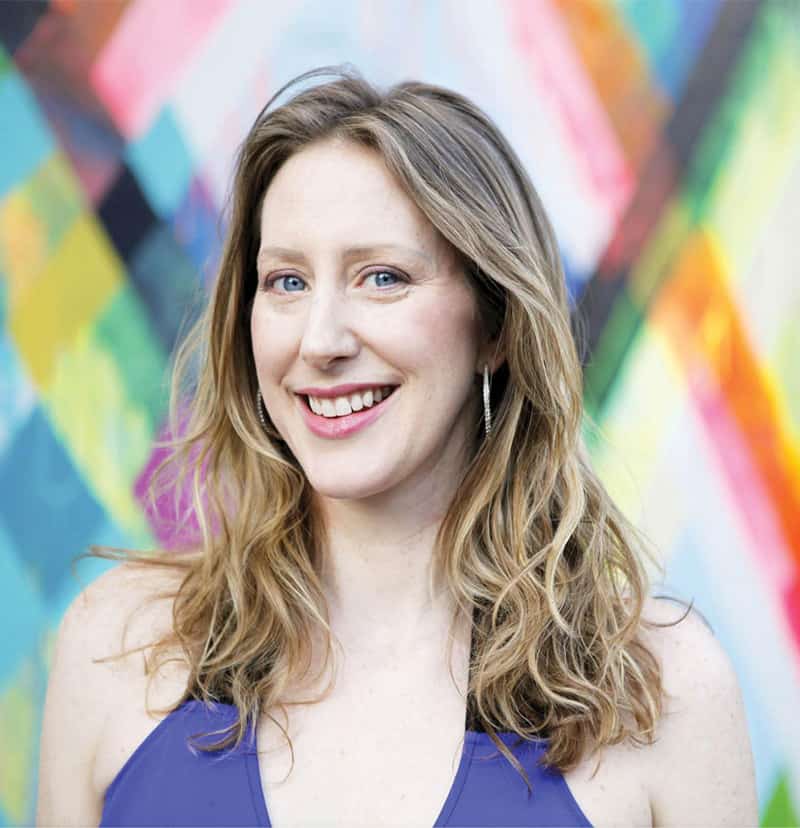 LAUREN FRITSCH
GUEST WRITER
Speaker, Strategist and Founder of TCC Consulting Group
Lauren Fritsch is a speaker, entrepreneur, artist and mom. Her widely acclaimed mental model, the Joy|Money Matrix, is a simple tool that empowers creative entrepreneurs to uncover new and sustainable streams of revenue while they pursue their souls' passion. You can learn more about Lauren at: laurenfritsch.com
Digital + IRL = Magic!
How often do you go to the mailbox and take out something that truly delights you? When was the last time you ripped open an envelope, and you were so excited about what was inside?
If you're anything like me, then you often forget what you've purchased on Amazon until a few days after the yellow envelope arrived and you finally get around to opening it.
You may also be the lucky recipient of any number of ho-hum catalogs (remember the brick that Restoration Hardware sent out a few years ago that inspired outrage) that clutter your living space and add only the value you get when you cut them up for dream boards and collages.
Snail mail may not be in its death throes, but with the dominance of digital, our lives increasingly grow more virtual while the actual mail in our mailbox grows ever more banal.
What's a digital-era entrepreneur to do?
In my book, it means go reactionary. And not just by doing the opposite of what everyone else is doing just for uniqueness' sake. Nope, I mean make a strategic decision to do something old-fashioned, against the trends, in order to set yourself and your business apart.
In this digital era, that means physical!
For example, I've created an online program with digital training, online fillable worksheets, videos, etc called the Joy|Money Matrix. I wanted to deliver an experience for anyone around the world who might want to engage with my content. But, I realized that procuring the right supplies could be a hindrance to the experience. In fact, some people emailed me saying they were making their matrices while traveling or in their journals.
My creator's brain exploded because I knew that part of the essence of the process came from actively participating in creating a Joy|Money Matrix and each participant needed the color-coded sticky notes, the big poster, the right pens in order to get the most out of the program.
Enter my JMM Box. I've now shipped all the supplies (plus extra goodies) for the Joy|Money Matrix to three continents so that my customers can truly create a retreat-like experience as they complete their own JMMs.
The result? One entrepreneur sent me a text: "The box is beautiful and I totally felt all the love. I savored everything. Like really held everything in my hand and appreciated everything you did."
[click_to_tweet tweet="You guys: this is not some secret. People are craving IRL connection. (That's In Real Life if you have to look up acronyms all the time like me!) – @MagnetismFactor #customerexperience" quote="You guys: this is not some secret. People are craving IRL connection. (That's In Real Life if you have to look up acronyms all the time like me!)" theme="style3″]
In fact, a few years ago I wanted to see if my peeps would like to connect in a different sort of way, so I just sent out a note to everyone on my LinkedIn asking them to share their cell #s, addresses and birthdays. Mainly I wanted to create a snail mail list that I'd be able to add to and send actual mail to.
Over 40% of my LinkedIn contacts gave me their home addresses. Seriously. People want to be surprised, delighted and thought of.
Then I had a baby, and I didn't send out the mailing I had anticipated. Finally this fall I'm gearing up to send a 5×7 art print (of my own design) as well as a little flier detailing my fave fall/winter activities in NYC and a little love letter because I want to take our digital relationship a step further – offline. If you want to hang out online, then you'll know how this little experiment goes.
But here's the thing, my clients over the years (startups to $1 billion businesses) have effectively used IRL products (paid and free) to create a connection with their customers.
Here are a few examples:
A printing supplier printed trucker hats and beer koozies for the guys who worked in the factories of their customers. The gals/guys in the offices made the decisions but making the workers happy certainly helped sell more.
A real estate company made customized books for high-end properties they wanted to list. The owners of the properties overwhelmingly responded to the beautiful and detailed books.
You know that they say people open lumpy mail? Well, one startup sent out socks to potential customers to keep them engaged. Their users were obsessed with the socks and tweeted/grammed the heck out of them.
This one isn't my own, but we receive SweetGreens swag and goodies on the regular because of our massive salad consumption. I am now the proud owner of an SG tote that I use all the time!
So, what does this mean for you? From where I'm sitting I don't know your business, and I don't know your goals. But I'm going to make some sweeping generalizations to help us get rolling and help you take some action that will help you.
Let's assume you're a business owner.
Let's also assume that you'd like to make more money.
Let's conclude with the assumption that you love your customers and want to treat them extra special.
Ready? Let's go!
1. Put yourself in your customer's shoes. What does she need/want? What might make her experience of your products and services feel more special and unique? How can you show her you care? How can you solve a problem for her related to your product/service? Once you have answered these questions, you'll have great ideas for formats, delivery, and content of your luxurious touchpoints.
2. Take inventory of your current digital offerings (paid and free). Which ones might benefit from the addition of a physical touchpoint? Touchpoints could include a postcard to check up on progress, a welcome packet with pertinent information or a survey and small celebratory gift when they complete the process.
3. Once you've decided on a simple way to add an IRL touchpoint, how can you automate that as much as is reasonable? This means, do you want to outsource the mailing? Use an app that makes handwritten cards for you? Send a paperless post message that feels on-brand and special?
4. Put it all together. Use Zapier to connect your various accounts (CRM to card creator for example) and get your design/copy sorted. Have fun and revel in the creativity of it. Be sure you test with a friendly sample size to get the hang of adding a new step to your marketing/business development.
5. Let me know how it goes!
I can't wait to hear the creative ways you bring your products and services to life by using a combination of digital and IRL tools.