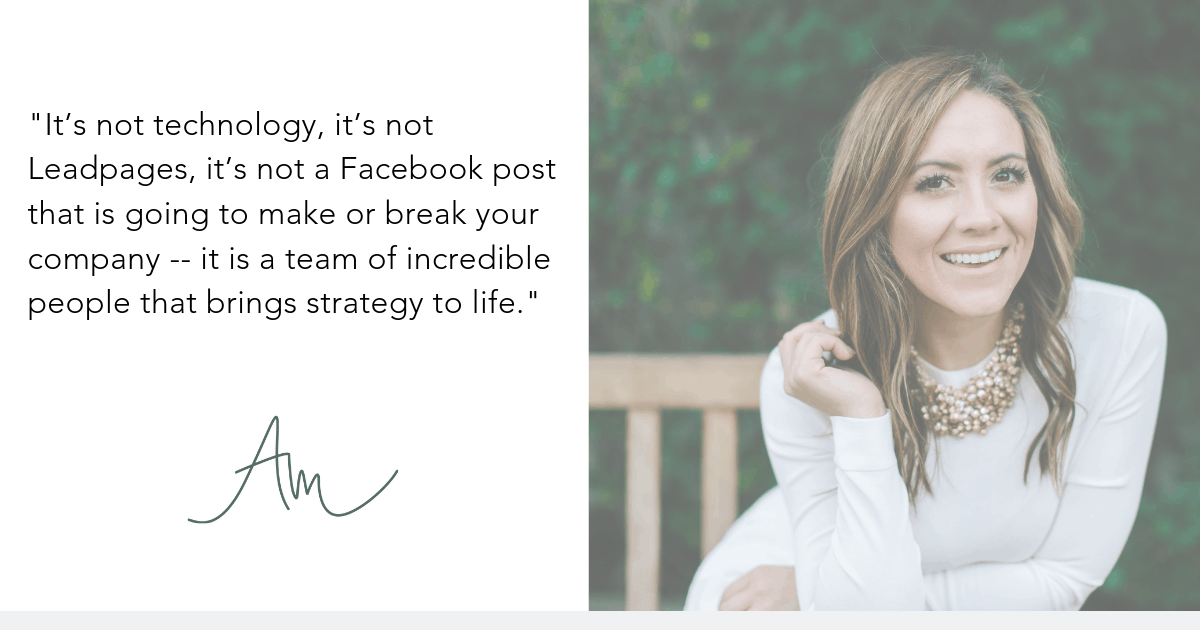 If you've been a part of our world for a while, you know that I used to have a VERY different lifestyle.
That's right – I lived the CORPORATE life.
I did the whole nine yards: 14 hour days, locked up in an office, travel, feeling WAY too much stress about everything that came across my desk. So much stress, I thought I was having stress-related chest pains. (Turns out it was just a garlic allergy).
For a brief time during my corporate life, I worked in recruiting. Why brief? Because recruiting is an ONEROUS process! It takes a lot of connection and interaction with a LOT of people in order to track down just the right candidate.
You know me, I love connecting with people! But I'm not gonna lie, that was next level!
Even though I didn't enjoy the recruiting process back then, I still need to hire for my business — and so do my clients.
So, I've revamped my hiring process to make it easier and more enjoyable to hire the right candidate, for the right job … right on time. Now, recruiting is a process that is filled with complete joy for me and my clients.
And I want to share it with YOU.
In my latest podcast episode, you'll discover:
How to actually be READY to hire when you're ready to hire (hint: it takes more planning than you think!)
Why you should take a marketing approach to your recruitment ads — and how it'll help you get higher quality candidates!
How to put together an attractive benefit and compensation package — no matter your budget!
Listen below!
Remember to subscribe on iTunes, Google Play and Stitcher!
You are right on time.
Highlights:
03:20  Recruitment is an onerous process
04:10  "It's not technology, it's not lead pages, it's not a Facebook post that is going to make or break your company — it is a team of incredible people that brings strategy to life"
05:11  I'm currently using this hiring process in BOTH of my businesses!
05:56  "Great talent does not wait around. Great talent has options"
06:13  Start building relationships as far out from your hiring needs as you can
07:30  Where do you look to find your clone? How do you find great talent?
09:26  How to work effectively with interns and turn them into superstars
12:00  From Monster to Indeed: the ins and outs of listing
13:20  Why you should look at your job postings as advertisements
14:20  Hiring through your network — the beauty of referrals!
15:34  Look for the win/win — find a candidate whose work style and skill set align with your needs (and vice versa!)
16:41  Be prepared for the 'benefits & compensation' conversation (and learn how to love up your team!)
29:01  "Be really mindful about your budget and about being fair to the work that is done and the person that is in that role. When we invest in each other, we 100% grow together"
31:05  Full-time v. part-time v. contractor
Next week, we're going to dig deep into the interview process and this episode will give you the preparation you need to slide into that process confident, knowledgeable, and prepared! Check it out!
Thank you for listening! Want more information and tips? Bookmark ambermccue.com/blog and follow Amber on Instagram: @AmberMcCue
Mentioned in this episode: