There's a new CEO on the block – the Modern CEO – who is changing THE WAY BUSINESSES ARE RUN. Have you met her? I'd love to introduce you! In the Modern CEO Spotlight, we will feature Modern CEOs who are setting their own hours. And their own salary. The Modern CEO is creating a business AROUND WHAT MATTERS MOST TO HER. FREEDOM, FAMILY, AND IMPACT. This Modern CEO is here to stay. Are you next?
In this edition of the Modern CEO Spotlight, we are featuring one of our very own Accelerate members, Annie Frisbie.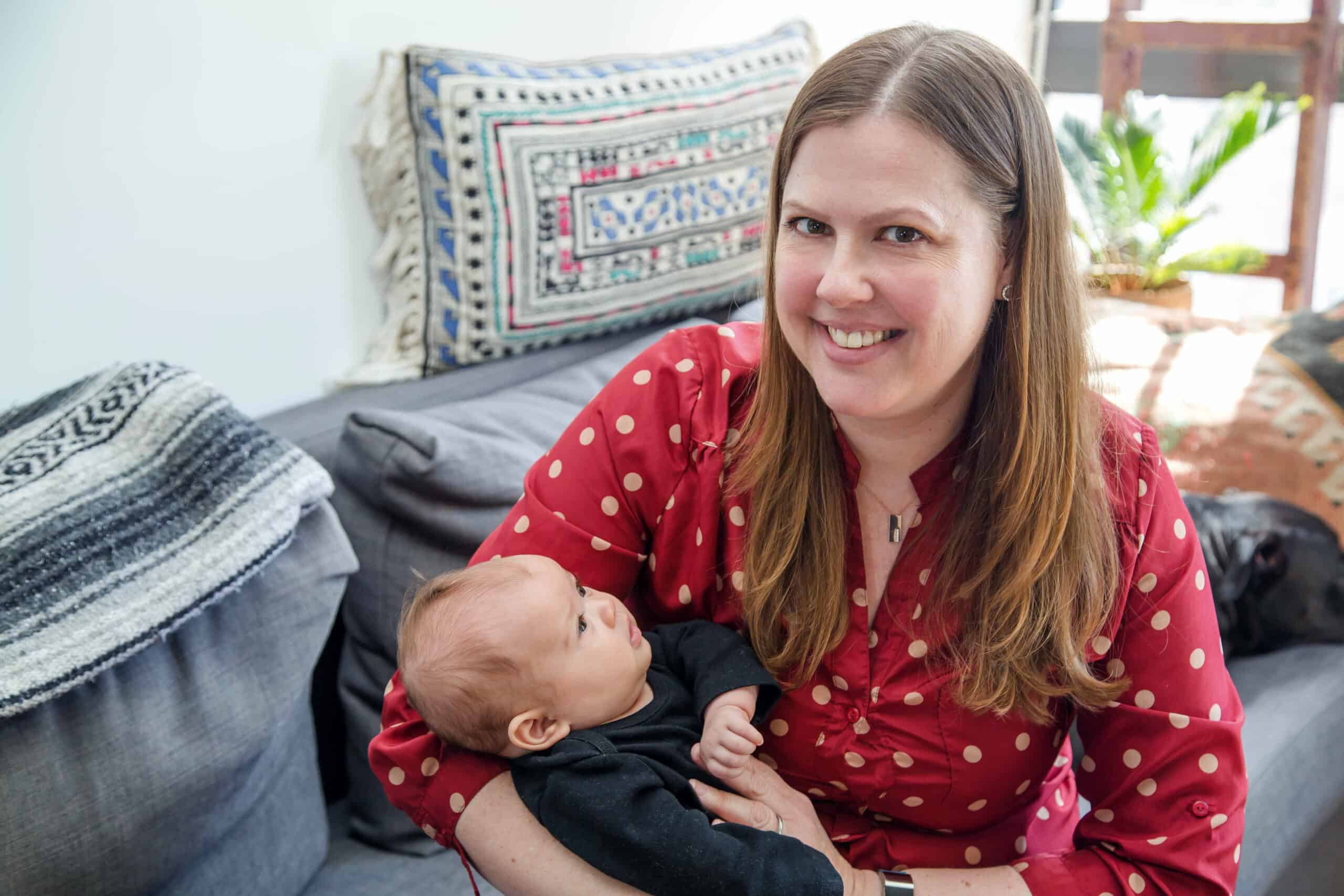 Annie has been in business for years and has created amazing freedom within her business by focusing on what is most important, the money-generating tasks  – the $100 bills we always talk about!
She has been an IBCLC in private practice since 2011. Her background is in media, where she worked very closely with producers, content developers, and tech thought leaders on business strategy, content development, contracts, legal clearances, and more. She has also produced training for professional media software solutions as well as created and managed print and video content for media professionals.
In 2018 she was honored with the US Lactation Consultant Association's President's Award, "awarding those that demonstrate extraordinary service to the association and profession."
She produced screenwriter and proud member of the Writers Guild of America, East. She has a BA from Franklin and Marshall College, and an MA in Cinema Studies from New York University. In a previous life, she was a film critic. She lives with her husband and their two children in Queens, New York.
Tell us about yourself and your business!
I help lactation consultants how to have a sustainable, ethical, and enjoyable private practice. I host continuing education and sell tools and resources all geared to private practice. I believe that taking our private practices seriously leads to better health outcomes for families. It is possible to turn your passion for lactation into a viable business!
How did you get started running your business?
My dad has been an entrepreneur ever since I was a little girl, and he definitely passed along his love of being a business owner to me. I've spent most of my working life pursuing my own passion projects and business ideas. When I get an idea, I just HAVE to do it–and often that meant staying up late after finishing my day job to work on my own projects. I love working for myself and have been doing so for over 20 years now!
Here's a shortlist of some of the random jobs I did before finding lactation:
–read screenplays books for New Line Cinema's story development department
–spent 5 weeks in Iceland on a movie shoot
–tracked down the permissions for all the artwork in the Pollock biopic
–optioned a book and turned into a movie that premiered at Sundance
–hosted a corporate podcast for media professionals
–wrote short promotional films for pharmaceutical companies
–reviewed movies for Christianity Today
–negotiated a DVD deal for an award-winning movie
–coordinated product placement for some pretty great movies
–taught screenwriting to college students
–took dictation and answered the phone for a movie producer
–ran a book review blog
–written 2 unpublished novels
I loved loved loved my wild and crazy life in film, but it was HARD and there were days when I wasn't sure where I was heading and why. When my older daughter was born, I found myself at a crossroads. Did I want to continue pursuing a demanding, time-consuming career in film, with all its uncertainty, or did I want to shift gears completely and find a career that would allow me the freedom to spend time with her? That's when I discovered lactation, which felt like a calling more than a career decision.
After having my clinical practice for about 5 years, I decided I wanted to start exploring the business and ethical side of things. That has truly felt like a marriage of all my different interests–human lactation, infant development, entrepreneurship, technology, writing, and public speaking.
PS: I did end up writing one more TV movie after becoming a lactation consultant, and if Hollywood calls again I'd definitely answer 🙂
In one word, when you started your business what was the driving force behind your desire to start?
Paperless.
In more words, when you started your business what was the driving force behind your desire to start?
I have loved computers and technology ever since I went to computer camp and learned BASIC back in 1985. But it's not the coding and backend that I love–it's applications and tools and figuring out how they work. In my clinical work, I was trained to chart on paper, but about 5 years ago I learned about an app for paperless charting. I signed up immediately and was hooked!
It was when I learned that there were more options out there that my brain really started going. I started playing around with different platforms, and from there I got super obsessed with HIPAA, and one day I had an idea that I could write a book called Paperless Private Practice for Lactation Consultants. The table of contents literally arrived in my brain fully realized, and I wrote it in 3 months.
I saw the book as an opportunity to bring back the same skills and talents that I'd been using in my pre-lactation career, and also saw the opportunity to do public speaking in my field. I also saw the opportunity to help people grow their businesses, which I saw as being a great thing for our profession as a whole.
Leadership is one of the greatest traits of the Modern CEO. Let's chat about leadership for a second. What leadership traits do you find are most important in your role as Modern CEO?
Persistent, transparent, and expansive
When is a time that you've had to put your leadership skills to the test? How did it turn out?
Oh gosh… that is hard because there isn't really anything I feel like I can speak about publicly.
Is there a leadership mantra you live by or quote you want to share?
Collaboration over competition
Now let's share a bit about what your day as a Modern CEO looks like. What does your "typical" day look like?
I wake up at 7 am to read the New York Times and do the Spelling Bee puzzle to get my brain warmed up. I answer easy emails, check my bank account balances, and go over my schedule for the day. At 8 am I wake up my kids to get them fed and watered before virtual school, and at 9 am I workout with Daily Burn then shower.
I see clients for my private practice on Mondays, Tuesdays, Wednesdays, and Fridays starting at 11:30 am. and am usually done with my clinical work and charting by 4. Before that, I work on admin tasks, marketing, and business development. On Thursdays, I don't have clients so those days are for making a dent in projects that require my creativity. Before dinner, I finish up emails and make sure I'm prepared for the next day.
How many days a week do you typically work & how many hours a day do you typically work?
5 days, probably 6-7 hours/day of actual work.
On average, how many hours a day do you spend on sales and marketing activities?
I spend 2-3 hours/week on sales and marketing
On average, how many hours a day do you spend with clients?
For my clinical practice, I'm with clients 15ish hours/week.
On average, how many hours a day do you spend with your team?
I probably spend 30-60 minutes/day managing my team
On average, how many hours a day do you spend creating content?
10-15 hours/month, not every day
On average, how many hours a day do you spend learning?
8-12 hours/month
We invite people to imagine that the Modern CEO's workspace is not necessarily the corner office on wall street. She's working from her grandmother's lakehouse, on the living room floor with legos scattered about, she is anywhere and everywhere. Share a bit about your work environment. Feel free to upload a picture of your work Modern CEO environment. Show off your beauty, show the messy real, show both. Whatever you are feeling. 🙂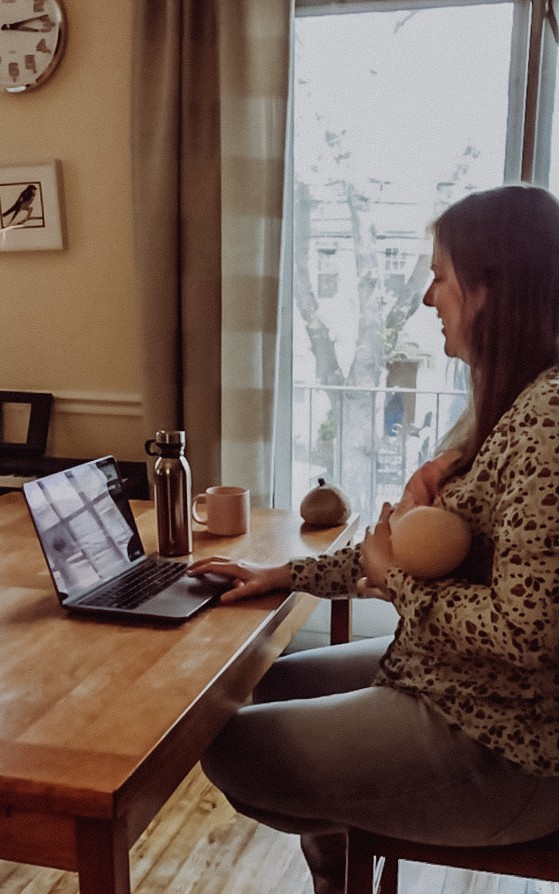 Tell us about your business model & the core services/products you offer.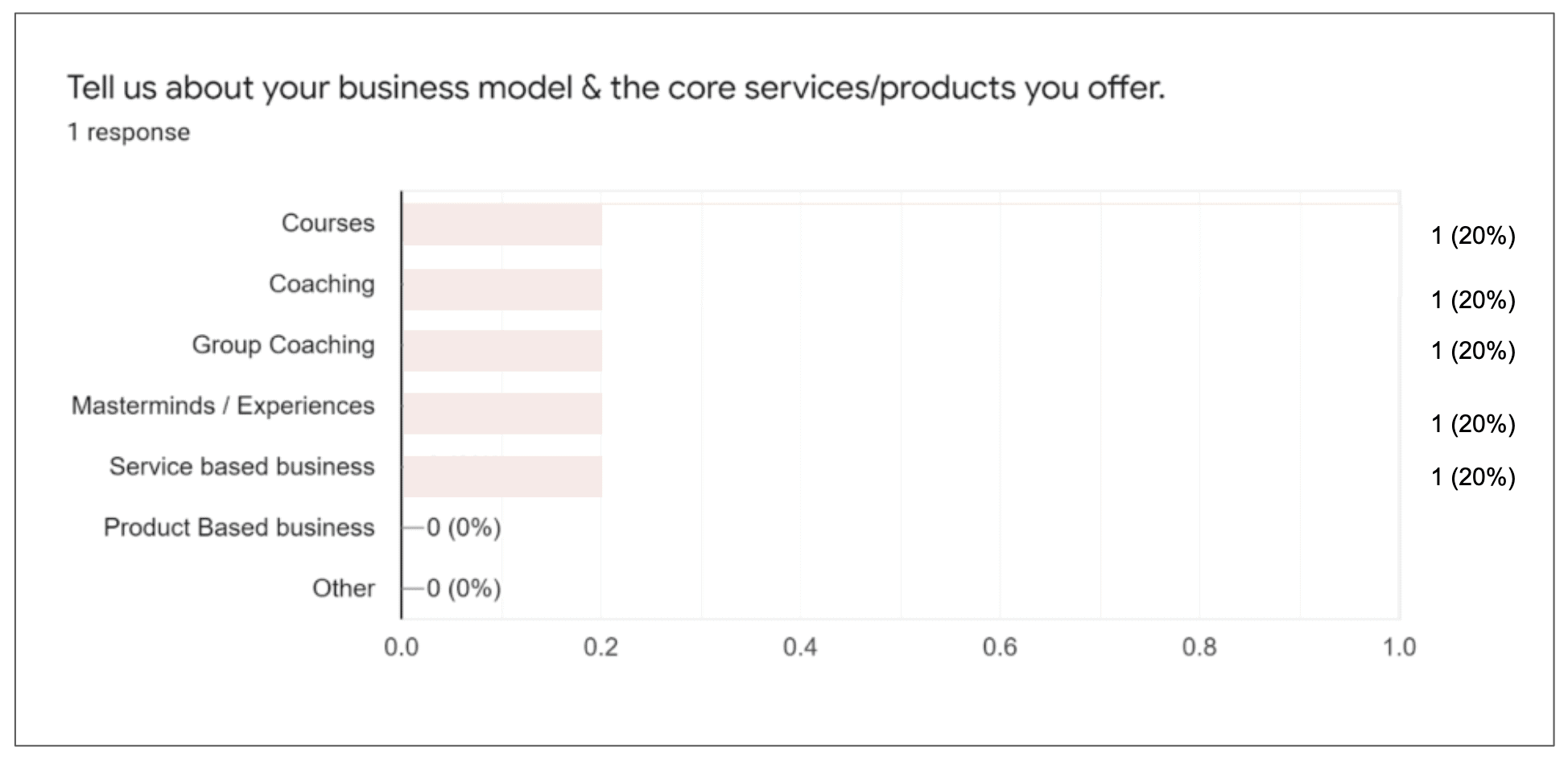 Tell us more about the heart and soul of your business. What makes your business unique?
I believe that I'm good at explaining complicated concepts in everyday language. Whether I'm teaching someone how to use a breast pump, explaining the intricacies of insurance billing, or teaching about technology, I can always find a way to make it engaging and actionable.
What was something no one ever told you about running a business that you wish they would have?
How much it hurts to pay taxes!
What's your favorite part about running a business?
Being able to find talented people to work with on projects.
Why is now the best time to grow a business?
So that you don't come back to yourself 5 years from now and say "I wish I'd done this sooner!"
What secret confession are you willing to make to us about your business or you running a business? (Feel free to have fun with this!)
I like to binge-watch the Real Housewives while doing mindless admin tasks… I've been known to work later than I'm supposed to because the drama is too good to stop!
YOUR ONE STOP GUIDE TO BUILD YOUR 2X GROWTH PLAN FOR 2021 Go from lack of clarity and focused on #allthethings to focused on the RIGHT things.
Make money in your business consistently every year with the digital Fresh Start Workbook and Planning Guide.