Last week were talking about Business Brilliance and the things that self-made millionaires and billionaires do differently than the middle class.
In the NiceOps.com interview at Project Eve with Business Brilliant author Lewis Schiff (from Inc Magazine), we discussed how one key thing self-made millionaires and billionaires do different is follow their dream AND follow the money. They also look for opportunities to leverage their strengths – do the things they are best in the world out – and they outsource the rest!
Lewis was very respectful and called out that it isn't just about the money. It is about finding meaning and giving back.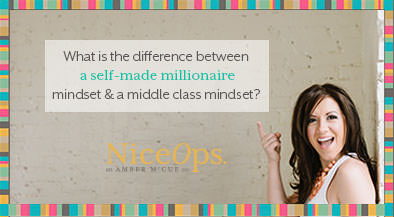 Mid Year is the New New Year
So we are giving back and continuing the month long celebration of "Mid-Year is the New New Year."  Mid-Year is so much more refreshing than the New Year. Don't you think?
Less running around between holiday festivities.
More time to reflect, set goals, and actually start implementing.
Hey, it's also a good time to catch up on some good books with a little summer reading. We are going to help you with that with a month-long celebration of book giveaways.

Sandy Cleland Wins!
Last week, we had contest to giveaway a Copy of Business Brilliant.
The winner is…. Sandy Cleland!!
Sandy, this book will be delivered to you this afternoon!!! Keep an eye out in your email inbox.
Our New Giveaway
How do you define wealth?
Do you consider it to be the accumulation of paychecks that you receive?
Or your profit line on your income statement?
The author of Betterness: Economics for Humans, Umair Haque, disagrees with this notion of wealth. Instead he believes that wealth is defined by the sum of social, human, emotional, and intellectual capital.  He gives practical examples of how you can run your business better than usual, which is a concept I am all about! 
You don't want to run a business that is status quo, do you?
I didn't think so!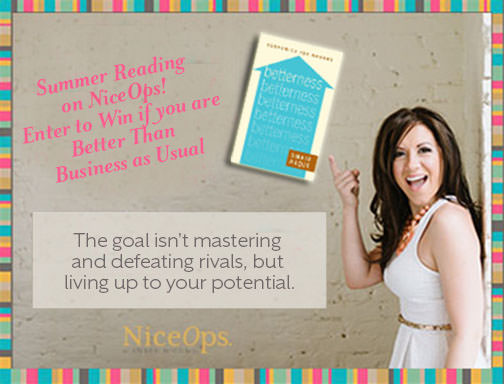 What does doing better business mean to you?  
Let me know if the comments!
Amber