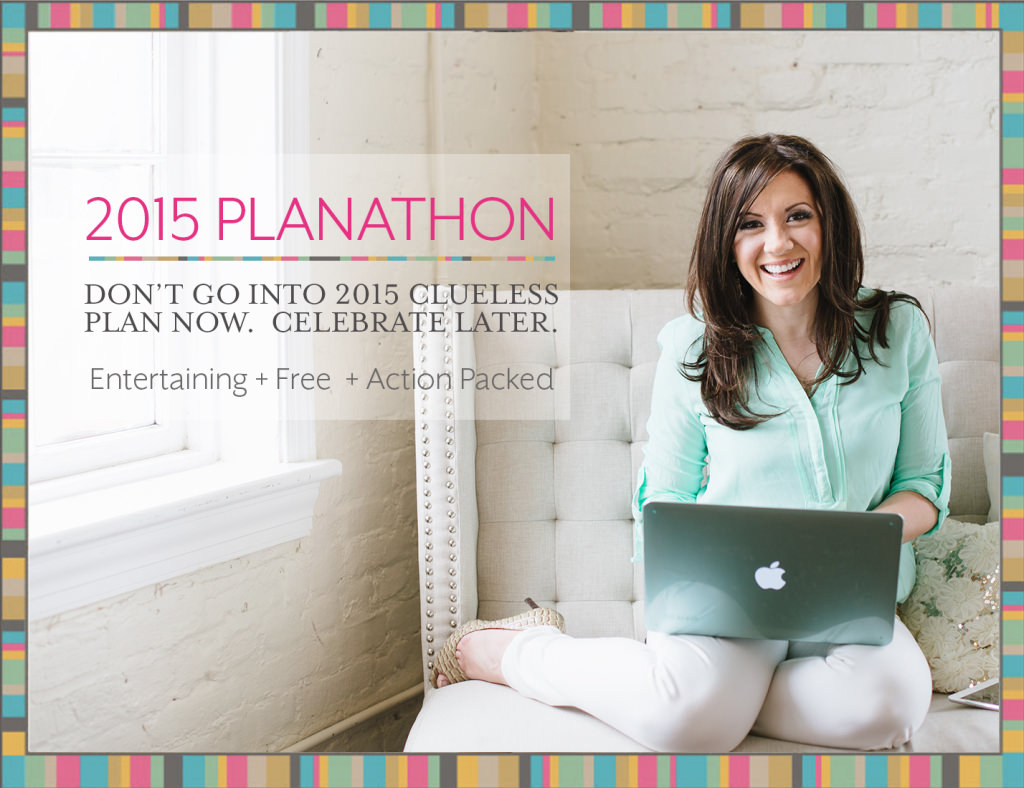 There is no silver bullet when it comes to make a business work or to growing a building business.
You know it and I know it.
There's no one thing all business owners should go out and start doing right this very minute because there's a golden guarantee that this is it!
Trust me, I've searched and searched! And doubt, you've seen it for yourself because there are some amazing marketers out there!!!. (On a related note: In college I so badly wanted Amway to be my golden ticket. No. Such. Luck. It sure was fun learning about the business model, but it just wasn't my jam no matter how hard I tried or who it worked for. But see how that works – they sell you the dream and you think shilling detergent is your golden ticket.)
Just because it isn't clicking 100% of the time, it doesn't mean you should quit.
Even if you keep having days where working for the "man" seems like it would be easier, it doesn't mean you should quit yet either.
And, when it looks like everything is easier for everyone else and you're going in circles, it doesn't mean you should quit.
What can you do instead? Keep moving ahead. Look for "the thing" that will help give you greater ease when you are growing your business in 2015.
Because you will uncover the thing that works for you, and you never know what exactly that will be.
One way to figure that out is to follow the clues. Look at the key things we can learn from businesses that are currently growing and from owners who have successfully paved the way before us. (From people who are a few steps ahead and are the real deal.)
As the leader of your growing business, it is up to you to discern what's right for you and when you need to keep on driving.
Here's some food for thought on what it takes to get to success, whatever that may look like for you:
Spend 40% of Time on Marketing Activities
For example, a survey of more than 1,400 small business owners reveals that the most successful business owners spend 40% of their time on marketing activities.
In doing so they grow 10% faster than their peers. Businesses that spend the time AND track the metrics and measure the success of campaigns grow by 60% more than those that don't.
Build a Revenue Plan
The same survey reveals that if you have a revenue plan in place you can increase your growth by more than 60%.
Just by building a plan you are drawing attention to, setting the intention, and paving the way for sweet success!
Plan & Execute
Plan and execute and you'll drastically increase your odds at getting ahead.
What you need is a plan. Way to oversimplify, right?
So you need a plan….but you're probably wondering…
When?
What do I plan?
Where do I focus for where I want to be going?
Don't worry, I won't leave you hanging. Help is on the way!
If you want help uncovering where YOU should focus based on where YOU are taking your business, it's time you join us in the 2015 Planathon. We start this Monday (November 10th) and we building a plan that works for you and your biz is exactly what we'll be focused on.
There's no magic pill you can take, but I can promise you this. If you show up, participate, engage, build the plan, and execute you will move ahead on your goals in 2015 and likely outpace your peers.
It's not a small challenge, but it's the challenge you were made to take. It's why you do business. You do the hard work now so you can celebrate later.
Want more evidence that planning works?
Check out this proof point from, a 2014 Planathoner who is back to do it again (for obvious reasons):
I actually referred back to my planner from the 2014 Planathon (a must-have) and 90% of what was in there – has totally come true. Setting the intention drives the action.
Stop waiting. And start planning.
Let's do this already.
We start Monday, November 10th
See you there!
Amber