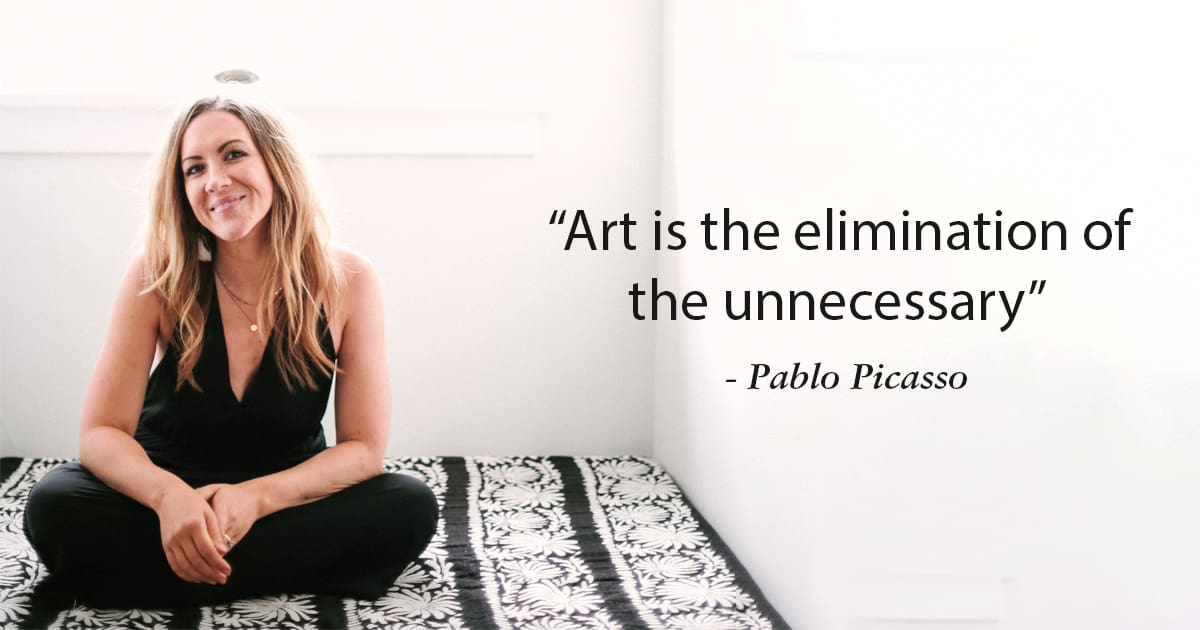 Pablo Picasso said: "Art is the elimination of the unnecessary."
What's unnecessary in your life right now? What keeps you from doing the things that you need to do?
Marie Kondo created a phenomenon with the idea of simplifying, getting rid of clutter, and stripping down to necessities and the things that bring you joy. People have been talking about Kondo-ing their homes and their relationships.
What about Kondo-ing your business practices and processes?
As the CEO of your small business, you may feel compelled to do ALL OF THE THINGS. I'm sorry, my friend, but it's just not possible to take on all of those roles yourself and still give 100% in your most important role!
Believe me, I tried!
Now, instead of doing ALL OF THE THINGS, I focus my energies on my most important contributions to my business with the help of my trusty Must-Do list … and it's been paying off like crazy!
Stop trying to do it all and start walking that CEO walk like a rockstar!
In my latest podcast episode, you'll discover:
My two top tips for building your own Must-Do list
The simple assessment that will pinpoint your own personal strengths — and how you can use them to bolster your business
The secret to staying on track for your Must-Do goals — and how your family and team can help!
Listen below and start really living as the CEO of your life and business!
Remember to subscribe on iTunes, Google Play and Stitcher!
Highlights:
05:48 Pablo Picasso: "Art is the elimination of the unnecessary"
08:05 "What do you REALLY need to be doing?"
09:24 "We think we need to do so much more than we actually do."
10:07 How I figured out that I was on the hamster wheel
11:50 How to write your Must-Do list
14:10 Don't just set goals, work toward them — and be held accountable!
16:40 "Are you focused on picking up $1 and $5 bills?"
17:57 The two key aspects of building your Must-Do list
20:54 "Leading in your business and your life takes time, energy, and heart"
25:06 Have you done your StrengthFinders assessment? Where are you strong?
29:04 "As you build your Must-Do list, consider the things you must do with your CEO hat on"
Thank you for listening! Want more information and tips? Bookmark ambermccue.com/blog and follow Amber on Instagram: @AmberMcCue
Mentioned in this episode: