There's a new CEO on the block – the Modern CEO – who is changing THE WAY BUSINESSES ARE RUN. Have you met her? I'd love to introduce you! In the Modern CEO Spotlight we will feature Modern CEOs who are setting their own hours. And their own salary. The Modern CEO is creating a business AROUND WHAT MATTERS MOST TO HER. FREEDOM, FAMILY AND IMPACT. This Modern CEO is here to stay. Are you next?
In this edition of the Modern CEO Spotlight, we are featuring one of our very own Accelerate members, Alix Bryant.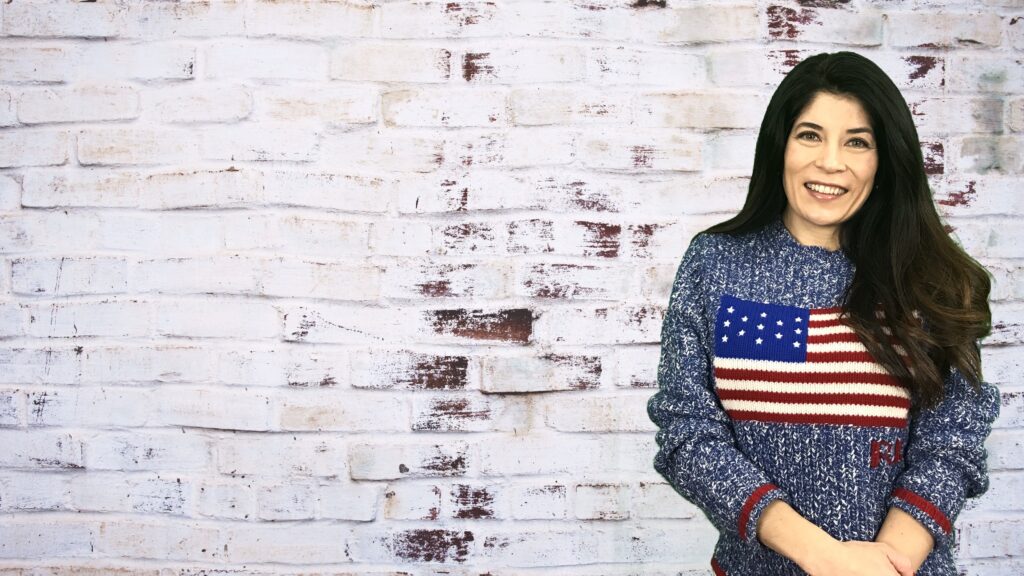 Alix has been in business for years and has created amazing freedom within her business by focusing on what is most important, the money generating tasks  – the $100 bills we always talk about!
She is a wife, mom to three tweens, and a business owner that's helped hundreds of American expat kids learn US History through self-paced, online courses. She's currently living a 1st class life in Guangzhou, China.
Tell us about yourself and your business!
Hi! I'm a wife, a mom to three tweens, and a business owner. My company provides online American history courses to expat kids living all over the worl
How did you get started running your business?
I am a wife to a US Diplomat, which means, we move every 2-3 years to cities overseas. And I knew that if I wanted to have a "career" of my own, I would need to create the position for myself. I found a need in my community and I capitalized on it. 
In one word, when you started your business what was the driving force behind your desire to start?
Financial-freedom 
In more words, when you started your business what was the driving force behind your desire to start?
My inspiration came from reading The Four Hour Work Week. I've always followed the dollar signs, and Tim Ferriss' book gave an excellent blue-print on how to optimize my life and business and maximize my returns.
Leadership is one of the greatest traits of the Modern CEO. Let's chat about leadership for a second. What leadership traits do you find are most important in your role as Modern CEO?
Optimization
When is a time that you've had to put your leadership skills to the test? How did it turn out?
I have some busy seasons in my life, usually when we are preparing for a new international move. Over time, I've tweaked and optimized my business so that it runs (pretty much on its own) smoothly, even when the other parts of my world are spinning.
Is there a leadership mantra you live by or quote you want to share?
Start with the end in mind.
Now let's share a bit about what your day as a Modern CEO looks like. What does your "typical" day look like?
Usually, I wake up at 4:30am and am ready to jump on Zoom calls (Accelerate, 1:1 with a long time friend/accountability partner, the business manager, accountant, ect…) by 5am. Then, I take a quick 10-20 minute peek at my inbox, check FB and send the kids off to school and head down to the hotel breakfast by 7am.
I spend about  3-4 hours on Wednesdays thinking about new business strategies that I want to implement. Sometimes, if I feel like it (I love creating new Zaps!), I do the work myself. Otherwise, I delegate it to the Business Manager or VA.
How many days a week do you typically work & how many hours a day do you typically work?
I try REALLY hard to keep it at a 4-hour work week. It's a personal goal.
On average, how many hours a day do you spend on sales and marketing activities?
I'm always thinking about ideas on how to increase sales. I listen to podcasts and read books.
On average, how many hours a day do you spend with clients?
0
On average, how many hours a day do you spend with your team?
30 minutes
On average, how many hours a day do you spend creating content?
I work on creating content 1 month out of the year (March)
On average, how many hours a day do you spend learning?
I'm ALWAYS learning- podcasts, FB groups, books… it's my happy place!
We invite people to image that the that the Modern CEO's workspace is not necessarily the corner office on wall street. She's working from her grandmother's lakehouse, on the living room floor with legos scattered about, she is anywhere and everywhere. Share a bit about your work environment. Feel free to upload a picture of your work Modern CEO environment. Show off your beauty, show the messy real, show both. Whatever you are feeling. 🙂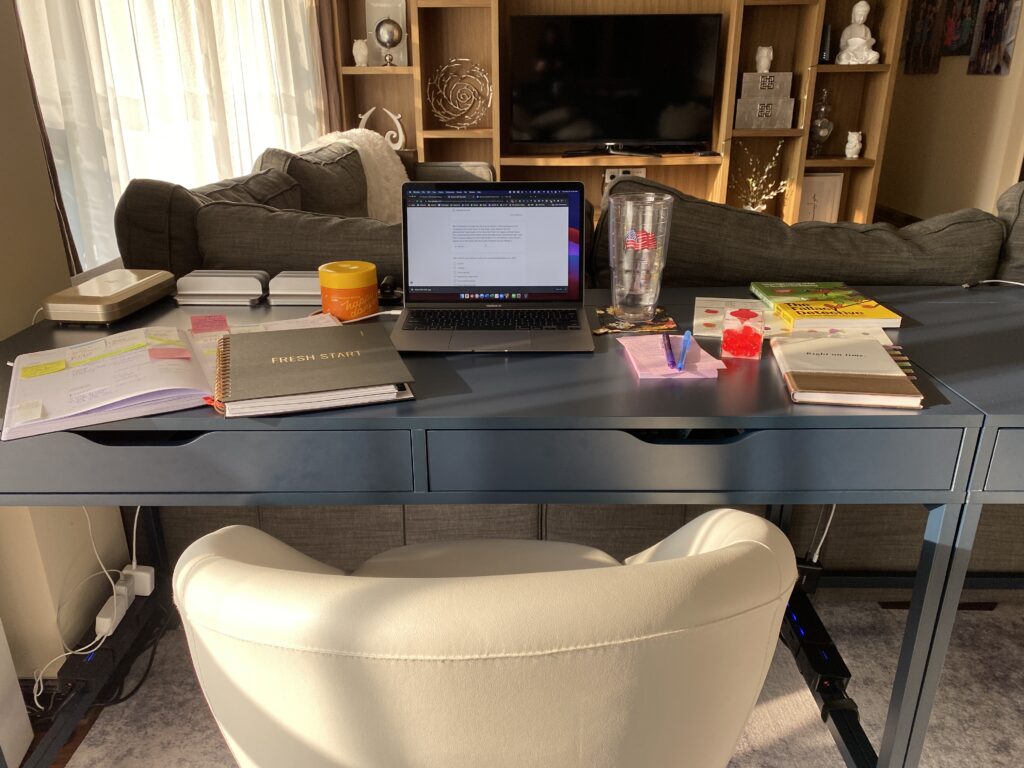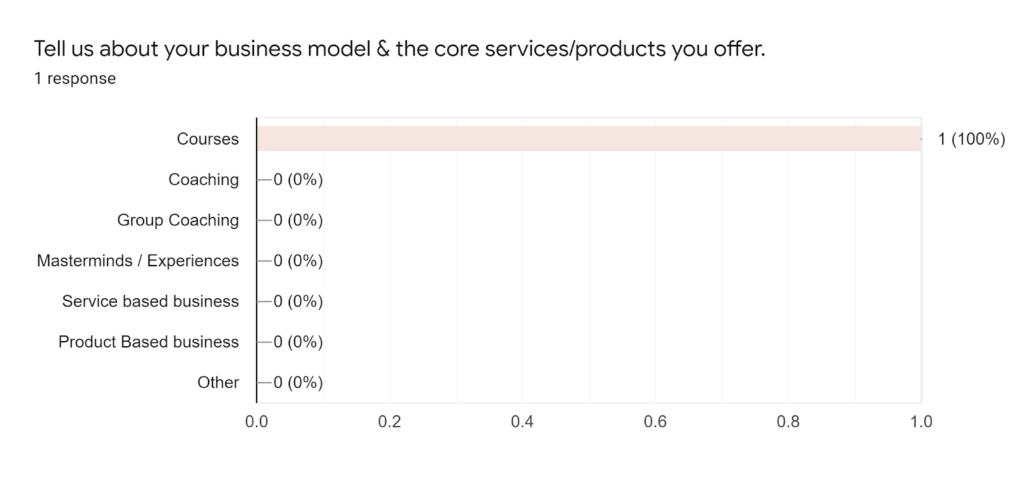 Tell us more about the heart and soul of your business. What makes your business unique?
International schools don't teach American history so I provide self-paced, online US History courses for expat kids to keep up with the Stateside peers. My business is unique because it is a VERY niche market. My product is for kids, but I market to their parents.
What was something no one ever told you about running a business that you wish they would have?
I didn't even KNOW that there were people available to help me build a business until I was already 4 years into running US History Abroad. I wish I would have found a business coach WAY sooner!!!
What's your favorite part about running a business?
Revenue growth! I get notified via a cash-register ring tone on my cell phone every time a new sale comes in. So fun!!
Why is now the best time to grow a business?
What do you have to lose?
What secret confession are you willing to make to us about your business or you running a business? (Feel free to have fun with this!)
I feel proud of my business success, but I'm ready for a new challenge…
YOUR ONE STOP GUIDE TO BUILD YOUR 2X GROWTH PLAN FOR 2021 Go from lack of clarity and focused on #allthethings to focused on the RIGHT things.
Make money in your business consistently every year with the digital Fresh Start Workbook and Planning Guide.